Photos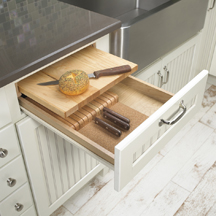 Dream Kitchen Tips and Recipes
New Initiatives from Merillat Show Homeowners How to Create Their Dream Kitchen
ADRIAN (Mich.) – Merillat knows how meaningful innovation and functional storage can make prepping, cooking, entertaining and living in the kitchen easier. Merillat recently launched a number of new initiatives centered around the theme of The Dream Kitchen for the Real World that show homeowners firsthand how Merillat kitchens are highly functional, and jam-packed with a variety of smart storage solutions.
Why the Dream Kitchen for the Real World? This platform is based on a recent consumer research study Merillat conducted that revealed how important kitchen storage is to consumers.
Click here to view the complete press release.