Photos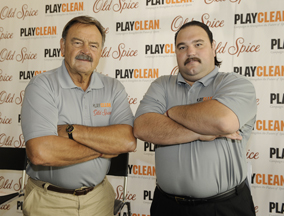 Related Documents
Related Links
ALMOST HALF A MILLION U.S. TEENS USE STEROIDS
PRO FOOTBALL HALL OF FAMER DICK BUTKUS OFFERS COACHES EASY ACCESS TO ANTI-STEROIDS EDUCATIONAL MATERIALS TO FIGHT STEROID USE AMONG YOUNG ATHLETES
Approximately half a million U.S. Teens have admitted to using steroids. Steroid usage isn't limited to guys – one-third are teenage girls.
Both genders are feeling the drug's harmful side effects, which include enlarged male breasts, liver damage, suicidal tendencies, and stunted growth.
Pro football hall of famer Dick Butkus is raising awareness about the dangers of steroids through his educational campaign, I Play Clean, which challenges students to stay clean and not use steroids.
"My son Matt and I started I Play Clean because we know what a huge health problem this has become. Old Spice and I worked together to develop and distribute curriculum to 10,000 schools. This year we're offering that curriculum online expanding our reach to more schools, coaches and, most importantly, more students," said Butkus.
The I Play Clean program teaches teens that they don't need steroids to excel in sports, they can achieve their goals by just eating right and training hard. For more information, visit www.iplayclean.org.